Carl Raymond has worn many professional hats throughout his career including as one of the first tour guides for Bowery Boys Walks when the company launched in 2018. Now he is taking on a brand-new adventure as he partners with The Bowery Boys for an exciting new podcast. The Gilded Gentleman History Podcast tells the amazing stories and secrets of this grand and glittering time in America's Gilded Age, Paris' Belle Époque, and England's Victorian and Edwardian eras.

We recently sat down with Carl right after he recorded a show for a chat over a pot of tea. We talked about what inspired him to enter the world of podcasting, why he finds New York's Gilded Age so fascinating, and what it's like working with The Bowery Boys.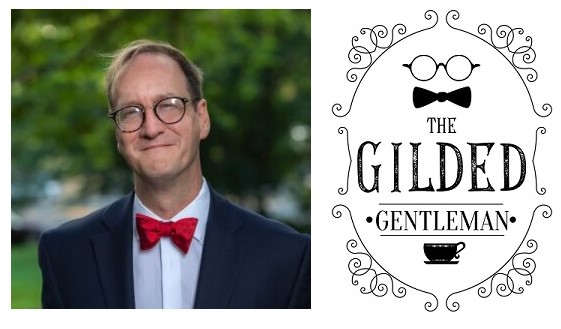 Before we dive into the podcast, can you just tell us a little bit about your background and how you become a guide for Bowery Boys Walks?
I've always loved talking about history, and I've done many lectures and talks over the past 10 years. I became a professional New York City tour guide in 2014 and I love actually showing people historic sites on the street, seeing it in person just makes it all really come alive. I met Tom at an event for tour guides, and we just connected and what I do and what the Bowery Boys do seemed like a good fit — and it is!
Tell us about your journey to the world of podcasting. How did you end up creating a spin-off show for The Bowery Boys?
Creating a podcast was just a natural extension for me coming out of tours and lectures, except it's much shorter! My style and the Bowery Boys style match each other really well and the subjects I do and the areas I cover really complement what they do as well — it was kind of a harmonic convergence.
And what is it about the Gilded Age, and specifically New York's role in that time period, that makes such an ideal topic?
People often get swept up in the imagined glamour of the Gilded Age and that was certainly an element of the time, but there was so much more. I want to take listeners to areas and introduce people that they may have never knew existed. As for New York, that end of the 19th century period was the time when the modern city was being built and evolving so quickly — it was such an exciting time to talk about — and in some ways has not changed so much today.
There are new podcasts debuting all the time. What makes your podcast stand out from the crowd?
I think any good podcast consists of two things — content that intrigues people and makes them come away with hopefully one thing they never knew or something they want to explore on their own. I certainly try to do that. And perhaps the most important part of a good show is the personality of the host or hosts. I try to be fun, engaging and offer a 30-minute break that people will want to come back to every two weeks!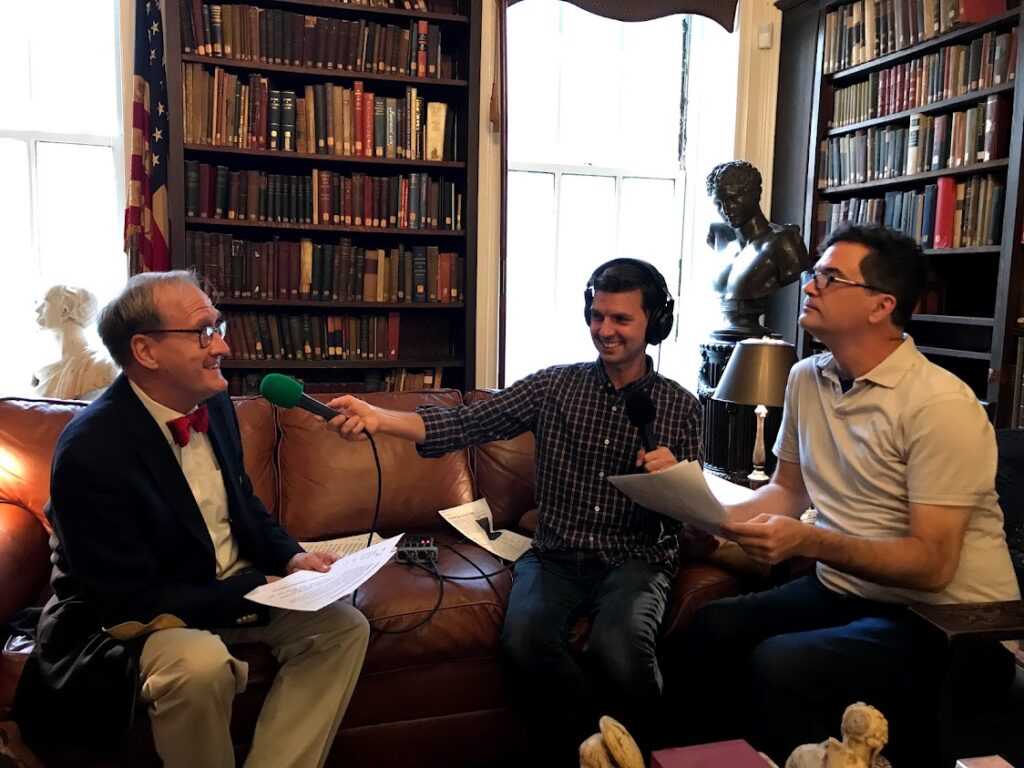 What is it like working with the Bowery Boys and being part of their media company now?

Tom and Greg are the most wonderful collaborators. They have had so much experience creating and producing content that I've been lucky to have their expertise help shape The Gilded Gentleman. What I do and what interests me naturally complements what they do and what interests them — that's what makes it work. The best part is that we all have the same great sense of humor. It's exciting because now with both of our shows, it will help Bowery Boys Media expand into some new areas for all of us.
Finally, do you still plan on doing tours, talks, and special events alongside the podcast?
Oh, absolutely! A podcast is just another piece of the brand of The Gilded Gentleman and the brand of me! It's like creating a number of puzzle pieces to fit together — they are all slightly different, but they all fit together in the end. Each item whether it is a tour, talk, or podcast episode is a unique way to get to different audiences and offer them different experiences. In fact, I have a special live virtual event coming up on January 20th about Edith Wharton!
Subscribe and listen to The Gilded Gentleman
Carl's history podcast is live now! New episodes are released every two weeks. Subscribe on Apple or with your favorite podcast player and keep an eye on Bowery Boys Walks for upcoming events with The Gilded Gentleman.