Bowery Boys Walks private walking and virtual tours
Did you know that Bowery Boys Walks also organize private and educational tours? Explore New York City with our hand-picked guides who bring history to life.
From intimate tours with your family or friends to a special outing for your organization or school group, we can work with you to deliver an unforgettable Big Apple experience.
Private Virtual Tours
We now host private tours on Zoom. Our guides have worked with conferences, universities, law firms, and businesses to arrange fun virtual experiences. Our live online tours are an easy way to bring people together in a socially-distanced environment and learn about New York City history!
Contact us for more details and pricing.
Private walking tour pricing
In-person walking tours are two hours long. Please Contact us to inquire about private tour availability.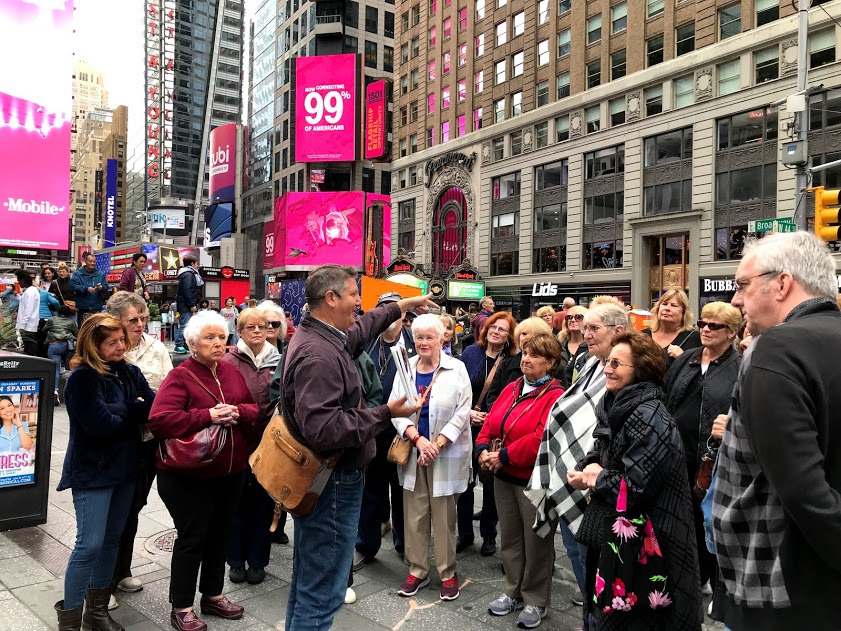 ---
Custom Tours
Would you like to explore a part of New York history that we don't currently offer as a tour? We can customize any of our current tours or even create a new one just for your group.
Prices vary, so contact us for more details.
---
Educational Walking Tours
Looking for a walking tour for your academic group? Our guides are experienced with leading educational and academic groups, and can modify any of our tours to fit your needs. We'll help bring history to life for your school group!
Prices vary, so contact us for more details.
---