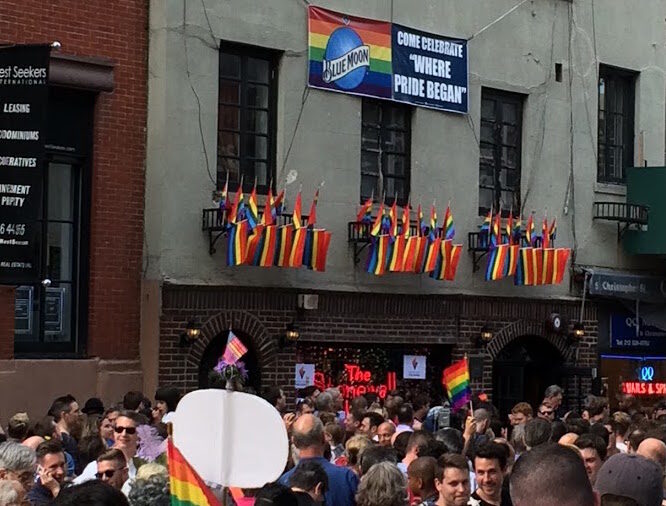 'Tis the season, New York! Pride Month is upon us and after a few years of virtual this and online that, it feels so nice to celebrate the history and diversity of the LGBTQ community where we can safely.
And what history there is! New York has played a pivotal role in the fight for gay rights in New York City–which has been covered in several episodes of the Bowery Boys, including:
Below, we've compiled a list of some historic sites that can be visited in New York that played a role in the fight for gay rights.
---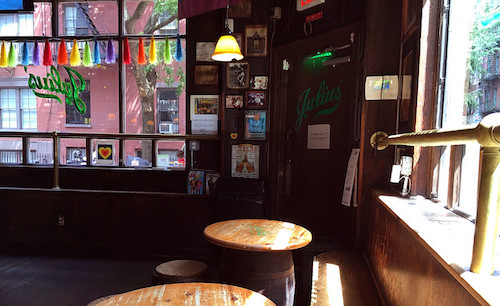 5 spots to celebrate Gay History in New York City
And if you're looking for storied places to celebrate Pride in New York City this year, we've got some faaaaabulous suggestions. Don't miss:
159 W. 10th Street
Grab a cocktail and feel the history here. The walls alone will tell you about a century worth of New York stories. Julius' is maybe the granddaddy of gay bars in the city. One of the oldest bars in town, Julius opened in 1826 before attracting a gay clientele in the 1950s.
On April 21, 1966 — before Stonewall — activists staged a "sip in" here to protest the New York State Liquor Authority's regulation that prohibited bars from serving homosexuals. You can listen to The Bowery Boys episode on this important moment in New York's LGBTQ story. History aside, don't miss the burgers here.
80 Grove Street
"Host to the Homos since the 1970s" The Monster has roots in Fire Island and Key West — two other historic gay meccas. Notice the bar logo (based on a Coney Island sea creature) and historic art around the interior. The Monster opened in the West Village in 1981 and is still thriving today with outdoor bar seating, a piano bar, and a downstairs disco. Check out their socials to see if drag legend Lady Bunny is spinning her "Disco Teas" —usually on Sunday afternoons and free.
Want to learn more about Fire Island? Listen to the Bowery Boys podcast "A Very Gay History of Fire Island."
438 Hudson Street
There are 21 remaining lesbian bars in the United States, and Henrietta Hudson is one of the oldest ones left. Open for 30 years, this West Village bar welcomes everybody but is notable for being founded and operated by lesbians. The bar has been an important space for neighbors, lovers, and activists.
563 5th Ave, Brooklyn, NY
Okay, okay, this bar isn't historic per se, but listen, Good Judy opened during the pandemic and has survived to tell the tale! Plus, throw in the fact that Good Judy inhabits the longtime Park Slope gay bar Excelsior's last commercial space, has dared to open a new piano bar and cabaret space, and is sister bars with Bed-Stuy queer bar mainstay C'mon Everybody qualifies it for our roundup!
Any gay history nerd will love the vibe, programming, crowd, and that great bar name "Good Judy." Go support your gay bars while we have 'em.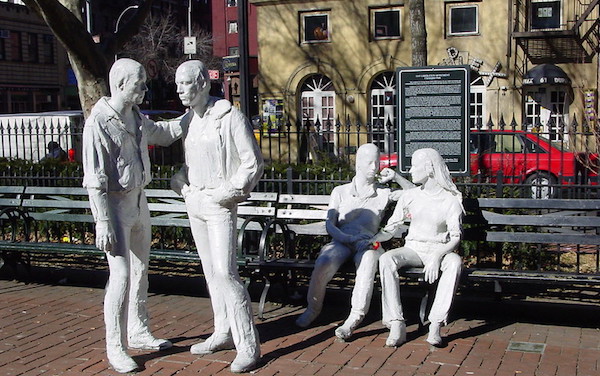 53 Christopher St.
No trip would be complete without a pilgrimage to Stonewall. The Stonewall Uprising on June 28, 1969, is a milestone in the LGBTQ rights movement. Take in the historic signage at Christopher Street Park then grab a drink and toast to our LGBT heroes at the iconic bar across the street.
More Historic Gay History Locations in New York
This is just the tip of the pink iceberg, of course! The group NYC LGBT Historic Sites Project has compiled more than 350 sites in New York City that celebrate gay history. Check it out!
What are your favorite gay history sites in New York? Share with us in the comments section below!