Walt Whitman and Herman Melville's New York Tour
Visit historic literary sites in Manhattan and Brooklyn by foot and ferry
Two of America's greatest writers, Walt Whitman and Herman Melville, were born just miles apart in the same year, 1819.
Herman Melville grew up by the Battery and Walt Whitman across the water in Brooklyn, each with parents of British and Dutch heritage, like New York City itself.
Join author and tour guide Patrick Bringley and follow in the footsteps of literary giants on both sides of the East River. Like Ishmael in Moby-Dick, the tour will begin in Lower Manhattan, where we'll wind through New York's oldest streets discussing maritime and literary history.
Reaching Wall Street — the setting of Melville's "Bartleby the Scrivener" — we'll board a public ferry to DUMBO with Whitman's poem "Crossing Brooklyn Ferry" ringing in our ears. There we'll discover more vestiges of 19th-century New York, concluding at the hallowed site where Whitman published Leaves of Grass.
Upcoming Dates:
Check back for new dates in the spring
Patrick Bringley

Leaves of Grass
The tour will be led by Patrick Bringley, author of All the Beauty in the World (Simon & Schuster, 2023) and a passionate fan of both writers.
Highlights include:
Melville's birthplace on Pearl Street and a surviving 18th century house like the one where he grew up
Historic Fraunces Tavern, setting of a famous passage in Leaves of Grass
The old U.S. Customs House on Wall Street, Melville's employer after he fell into obscurity
Manhattan's Pier 11, an ideal place to discuss whaling and maritime New York
Fulton Ferry landing, the inspiration for "Crossing Brooklyn Ferry"
The Brooklyn Daily Eagle building, a newspaper Whitman edited
Plymouth Church of Brooklyn Heights, frequented by Whitman and visited by Abraham Lincoln
The site of the printing house where Whitman set the type for Leaves of Grass.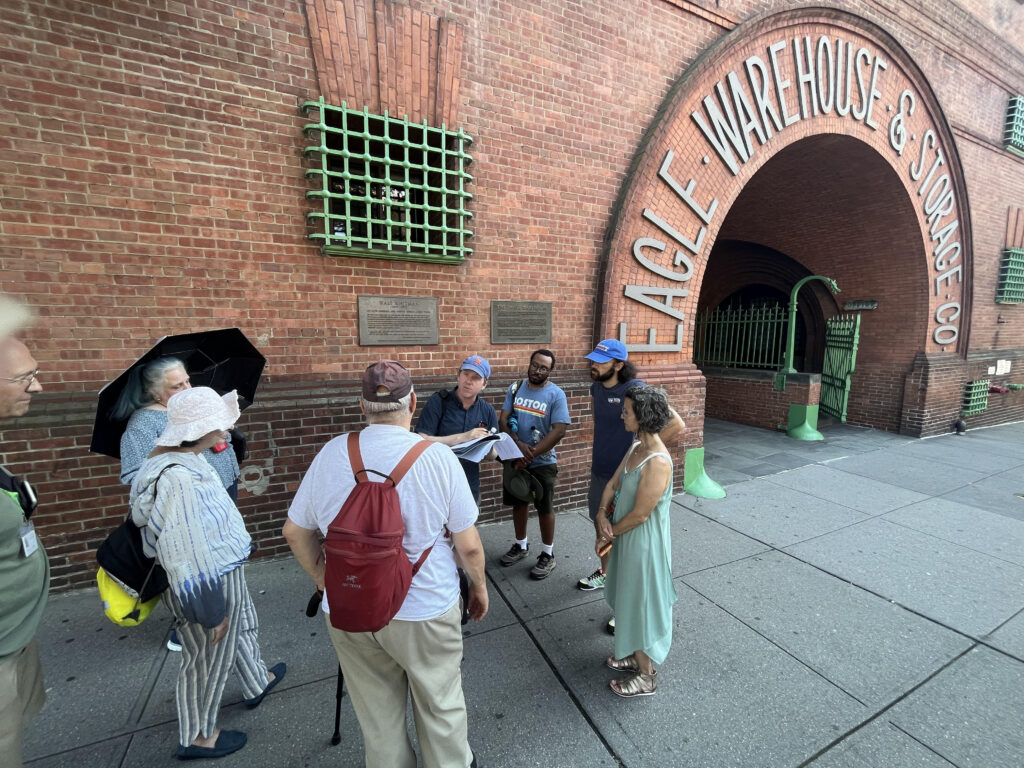 Don't worry if you haven't read these writers' works (or it's been awhile), as Patrick will be quoting stirring passages of poetry and prose.
Here's what people are saying about Patrick as a tour guide:
" As a member of the Met Museum for many years, I can easily say this was one of the best tours I have attended. Patrick sees the individual needs in the group and expertly guides everyone (even on the most crowded day) through the crowds. His knowledge of art (and the acquisition of art) as a former employee makes the tour special, heartfelt, and very personal. I loved it and would go back for another one in a heartbeat. The book is on its way to me as soon as it is published. Don't hesitate, book now!
– TripAdvisor
The Tour
The tour lasts about 2 and a half hours. It starts in Battery Park in Manhattan before strolling over to Pier 11 where you'll take the ferry to Brooklyn and finish the tour in Brooklyn Heights.
Rates
Walking Tour:
Cost: $50 (includes ticket for the ferry)
Please contact us to set up a private tour!
---
Duration
Walking Tour: Around 2.5 hours (we will send the meeting place when you sign up)
Ages
This tour is best suited for precocious teens and older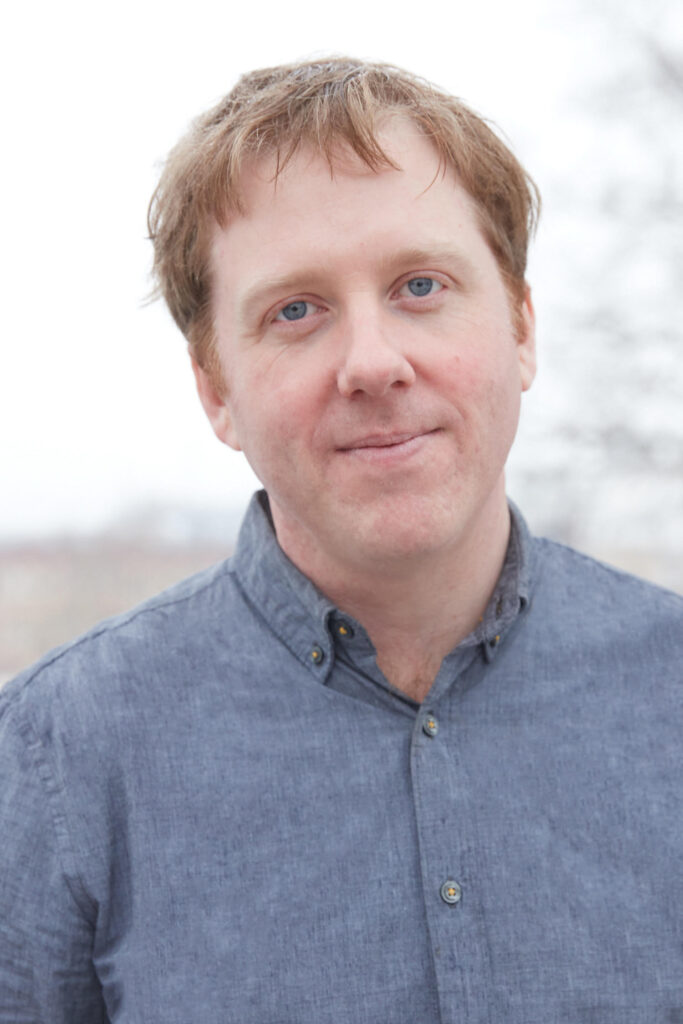 Your Guide:

Patrick Bringley is the author of All the Beauty in the World (Simon & Schuster, 2023), about a decade he spent working as a guard at the Metropolitan Museum of Art. The memoir has been praised in the New York Times, Washington Post, Times of London, and elsewhere, and Patrick has discussed the Met and its treasures on ABC, CBS, NPR, BBC Radio, and in the pages of the New Yorker. He is also a licensed NYC tour guide with an abiding love of New York Harbor and the great things that happened on its shores.
Prep for the Whitman and Melville Tour by listening to Bowery Boys episode: "Celebrating Whitman at 200: His Life and Legacy in New York and Brooklyn."