The Met Revealed: an Insider's Tour of the Great Museum
The Met as Seen by a Longtime Guard and Author
Join the author of All the Beauty in the World: The Metropolitan Museum of Art and Me ("An astounding book" – Alex Ross, New Yorker staff writer) as he sheds new light on familiar masterpieces and reveals wonders of the Met hidden in plain sight.
Millions of people climb the grand marble staircase to visit the Metropolitan Museum of Art every year. But only a select few have unrestricted access to every nook and cranny. They're the guards who roam unobtrusively in dark blue suits, keeping a watchful eye on the two million square foot treasure house.
Patrick Bringley spent a decade guarding delicate treasures from Egypt to Rome, strolling the labyrinths beneath the galleries, and enjoying the lively subculture of museum guards—a gorgeous mosaic of artists, musicians, blue-collar stalwarts, immigrants, cutups, and dreamers. Join him as he shares surprising, inspiring information and insights about a great museum, its hidden treasures, and the people who make it tick, from the perspective of one of its most intimate observers.
Upcoming Dates:
Sunday, June 25th at 12 pm
Saturday, July 15th at 3 pm
Sunday, August 20th at 12 pm


Book online now!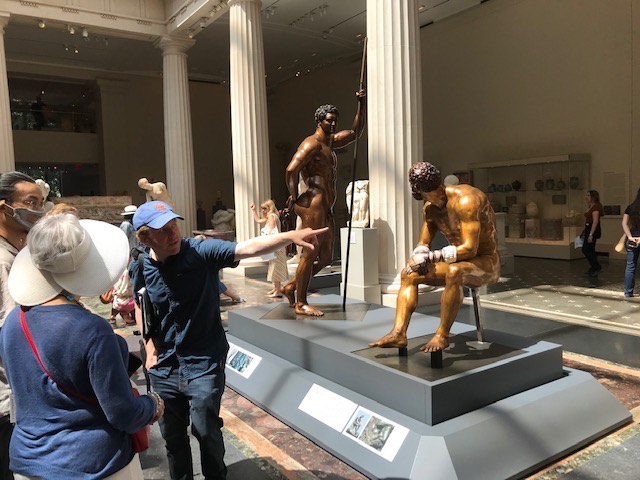 Patrick is thrilled to be back in the galleries giving tours in anticipation of his book's release. All the Beauty in the World will be published in February 2023 by Simon & Schuster and in translated editions around the world. New Yorker staff writer Alex Ross writes:
"An astounding book about an astounding place… At once a keenly intelligent examination of the power of art and a profoundly empathetic exploration of the workaday culture that makes art visible to all."
Patrick has spent countless hours discussing the Met's collections with all types of people and is as engaging a storyteller as he is a writer.
The Tour
The tour lasts 90-120 minutes and winds through at least six of the Met's curatorial departments, including Greek and Roman Art, Egyptian Art, Asian Art, Medieval Art, and European Paintings. Before you enter the museum, you will gaze at its four-city-block-long facade and learn about the Met's 150-year history, its architectural peculiarities, and fascinating details of its operations that Patrick knows firsthand.
As you walk through the galleries, you will be treated to several narrative threads about the Met, expertly interwoven. You will hear:
Information about the work of the Met's staff of more than 2,000 employees
Revealing and funny stories from Patrick's long hours of people-watching
The startling and diverse backstories of masterpieces and the people who produced them
Insights into the special beauty and meaning of art, gleaned from a decade of close observation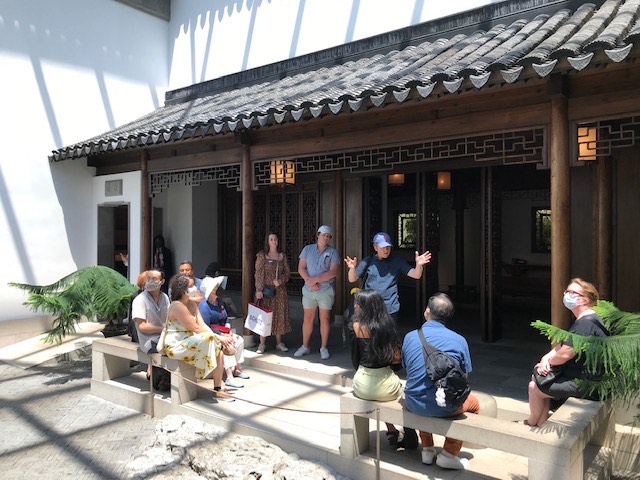 The Met Museum Tour Highlights:
Discussing the Egyptian conception of time before a two-thousand-year-old Egyptian temple (with two-hundred-year-old graffiti)
Coming face to face with an ancient head of Hermes that was once stolen from the Met and hidden at Grand Central Terminal
Learning how oil paintings are "constructed" by looking closely at an unfinished Albrecht Durer masterpiece
Spending time in a 17th-century Chinese scholar's garden and hearing how a guard is reconstructing a piece of it in his home in West Africa
Here's what people are saying about the tour:
"I wanted to let you know how much I enjoyed the Insider's tour of the Met on Sunday. It was so different than other museum tours I've been on because of the guide's perspective as a former museum guard. He was also very articulate and entertaining."

"We enjoyed Patrick's tour of the Met. He was easy to listen to and had many interesting stories and insights to the art, architecture and people associated with the museum. We recommend this tour!"
– Bowery Boys Walks guests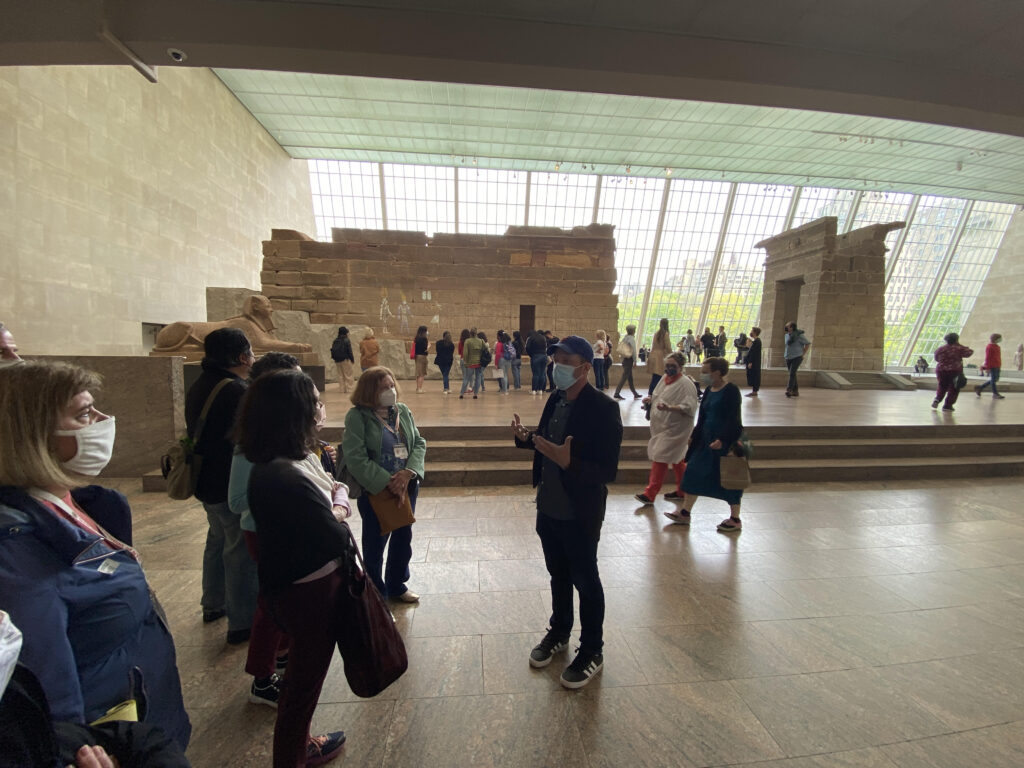 Rates
Walking Tour:
Regular Price: $68 (includes $28 admission to the museum)
Senior Price (65+): $60 (includes $20 admission to the museum)
Student Price: $52 (includes $12 admission to the museum)
Note about Met Members and NYC residents: The Met's official policy is that anyone taking a tour with a guide has to pay the group price admission fee. There is no distinction between New York citizens, donors, members, etc. "Membership benefits and other passes are not valid for group admission."

Please contact us to set up a private tour!
---
Duration
Walking Tour: Around 90 minutes to 2 hours (we will send the meeting place when you sign up)
Ages
This tour is best suited for precocious teens and older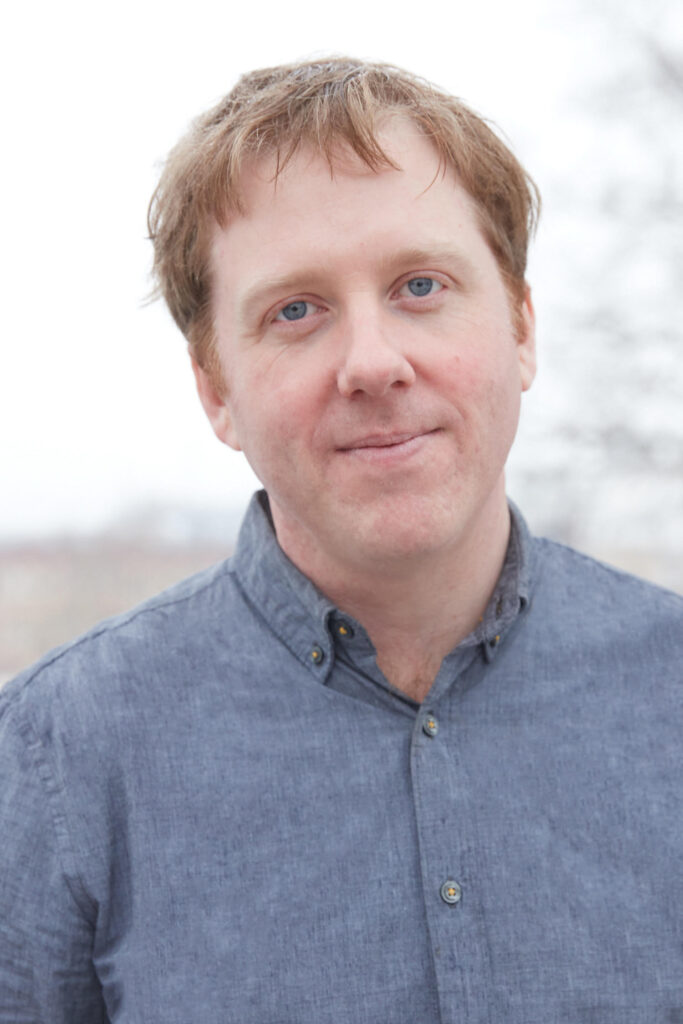 Your Guide:

Patrick Bringley, a former museum guard at The Met and author of All the Beauty in the World: The Metropolitan Museum of Art and Me.
Prep for the Met Museum Tour by listening to Bowery Boys episode #341 "The Metropolitan Museum of Art: 150 Years of History on Display."