The Battle for New York's Soul: Jane Jacobs & Robert Moses Walking Tour
Follow the story of two New Yorkers who changed the city forever
This walking tour tells the story of a series of epic fights over the soul of Downtown Manhattan between two legendary New Yorkers. In one corner is Robert Moses, the heavyweight urban planner and master builder. In the other corner is Jane Jacobs, the writer, urban theorist, activist, and scrappy neighborhood defender.
Our walk will take us through the Central Village and SoHo. We will visit the sites of the major battles over Moses's monumental plans for these neighborhoods. Along the way, we'll discuss some of the urban design ideas and planning theories of Jacobs and Moses as we follow the rivalry between these two influential figures.
Upcoming Dates
Sunday, June 11 at 11 am
Sunday, June 18 at 11 am
Sunday, July 16th at 11 am
Sunday, July 23rd at 11 am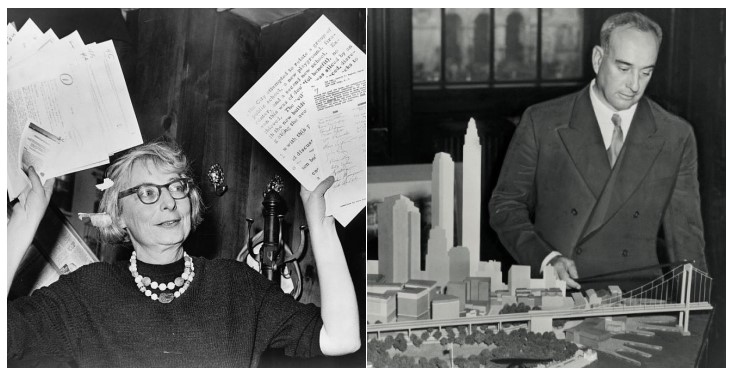 A recent TripAdvisor review about the tour:
"His enthusiasm for the topic was infectious. Aaron was really excellent at painting the picture of what Greenwich Village and Soho were like in the middle of the last century — especially in the context of the neighborhood preservation battles waged here, 60 years ago. We had fun learning from a real expert."
Tour Highlights
On the walking tour, you will…
Take in the street scenes of Greenwich Village that captivated Jacobs and inspired her writings about cities
Learn about the battle to save Washington Square Park from Moses's plan to extend Fifth Avenue south through the park
Visit Washington Square Village to see part of Moses's grand urban renewal plan for Greenwich Village that was built
Hear about Moses's ambitious plan to build the Lower Manhattan Expressway (LOMEX) through SoHo, Little Italy, the Lower East Side, and Chinatown
See the historic cast-iron architecture of SoHo that helped in the neighborhood's defense against the proposed expressway
Consider the legacies of these two individuals and their lasting impressions on New York City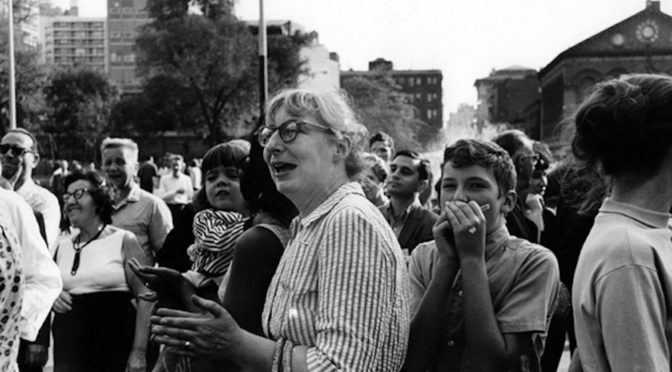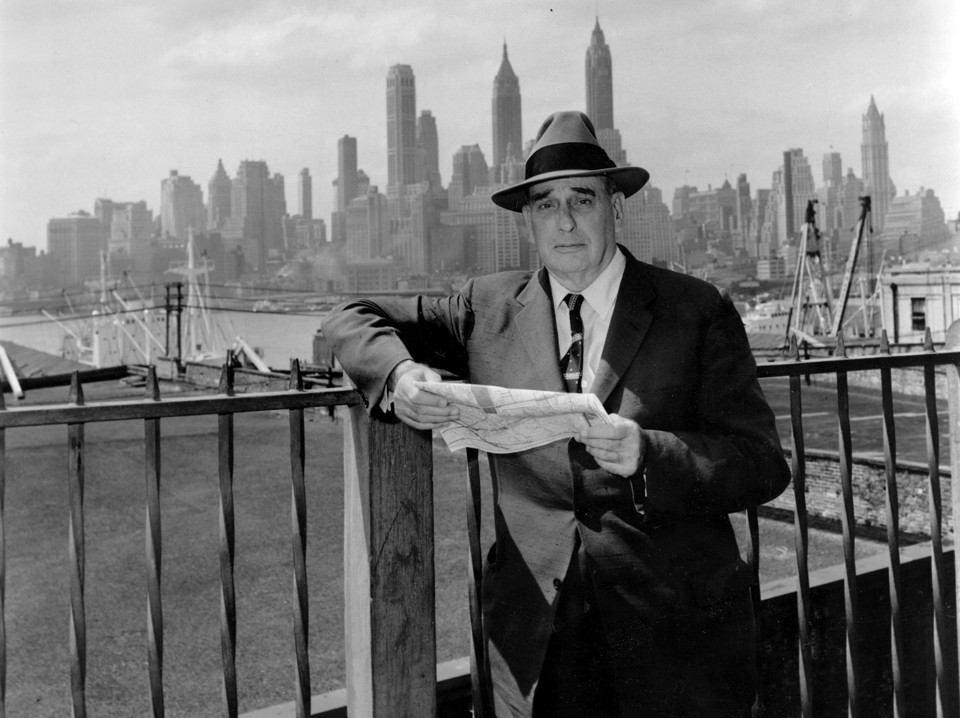 Key Stops
Christopher Street subway station entrance: The spot where Jacobs first encountered the vibrant street life of Greenwich Village •
82 Washington Place: The apartment building a block from Washington Square Park where Jacobs lived when she met Bob Jacobs, her architect husband
Washington Square Park: The first major battleground in the fight between Jacobs and Moses
Washington Square Village: A part of Moses's slum clearance plan for Greenwich Village that was realized, and an example of the type of housing that was characteristic of mid-20th century urban renewal
E.V. Haughwout Building: A magnificent cast-iron building that was along the planned path of the Lower Manhattan Expressway
Broome Street between Broadway and Thompson Street: The stretch of Broome Street in the heart of SoHo where the Lower Manhattan Expressway would have ran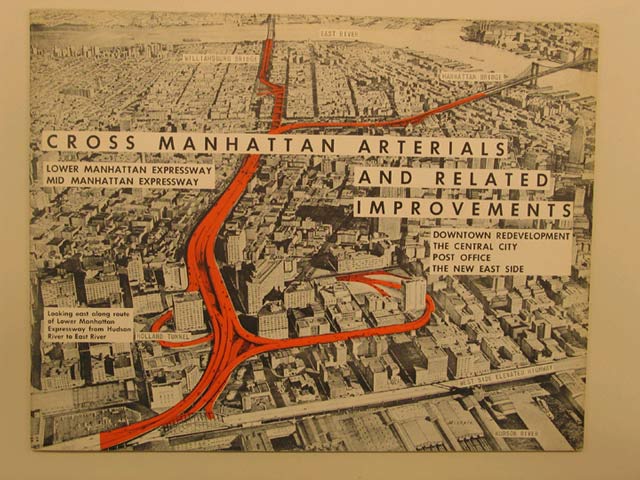 On Gay Street in Greenwich Village

Exploring SoHo
This entertaining and informative tour is ideal for fans of urban planning and New York City history.
Duration
2 hours (we will send you the meeting place after you book)
Distance
1.5 miles
Rates
Person – Walking Tour: $40.00
(Best suited for ages 16+)

Your Guide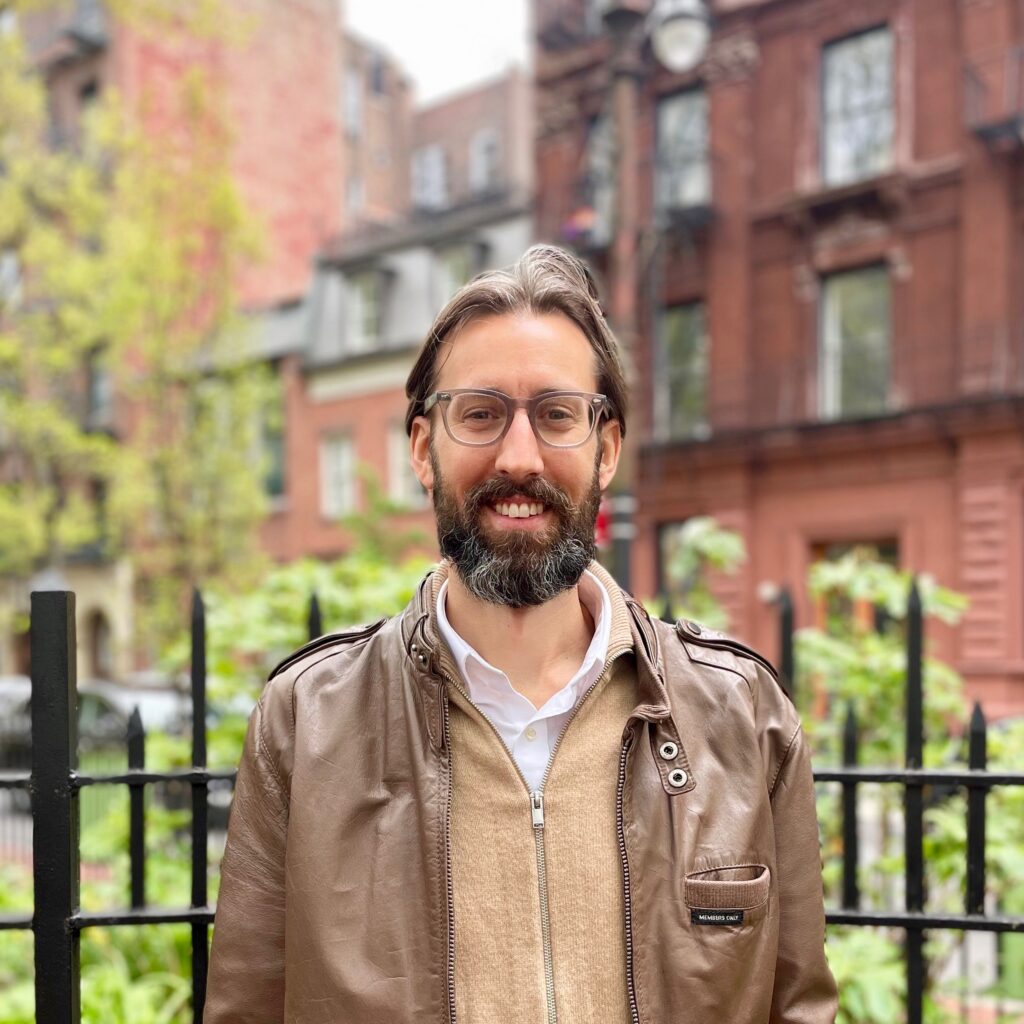 Aaron Schielke is a licensed New York City tour guide who loves exploring cities. He has worked on the design and production of a series of city guidebooks. Aaron has a BA in Architecture with a focus on urban design. He's excited to be leading the Jane Jacobs vs. Robert Moses Bowery Boys Walk.

Jane Jacobs and Robert Moses on the Bowery Boys NYC History Podcast
Study up for our walking tour by listening to the Bowery Boys episodes:
Episode 100: "Robert Moses – Did he save NYC or destroy it?"
Episode 200: "Jane Jacobs: Saving Greenwich Village"
Private tours available
Book a private walking tour or a live online experience that makes a fun socially distanced event for your family, organization, or group of friends.
Click to learn more