The Historic Hotels of New York: Grand Architecture, Posh Style & Eccentric Guests
Opulent design and unforgettable stories
This walking tour tells the story of the famous hotels of Midtown from The Plaza and St. Regis to the Peninsula and Waldorf Astoria. Learn what the neighborhood was like before they were built and how they survived the challenges of Prohibition and beyond.
We'll cover all kinds of hotels: transient, apartment, bachelor, Raines law, and more, but the focus will be on the lavish, post-Gilded Age hotels that set the standard for elegant design and cutting-edge technologies. Many residents settled in for months or even years. Get ready to hear their incredible stories.
Upcoming Dates:
Check back for new dates
The Peninsula

The Plaza

Waldorf Astoria
The Tour
On the walking tour, you will:
Hear how wealthy New Yorkers both fought and embraced grand hotels (and each other)
Discover how a double strand of pearls was part of a key real estate transaction
Understand how hotels whet the appetite of visitors for new technologies, served as exemplars for genteel behavior, and facilitated mobility by providing services usually found in the home
Enjoy stories of fabulous parties and eccentric hotel guests
Learn how the 'apartment hotel' was really a sleight of hand to circumvent zoning laws
Consider why John Jacob Astor could have regretted commissioning his face to appear in a Maxfield Parrish mural
Learn how reining in of sidewalk dining structures is nothing new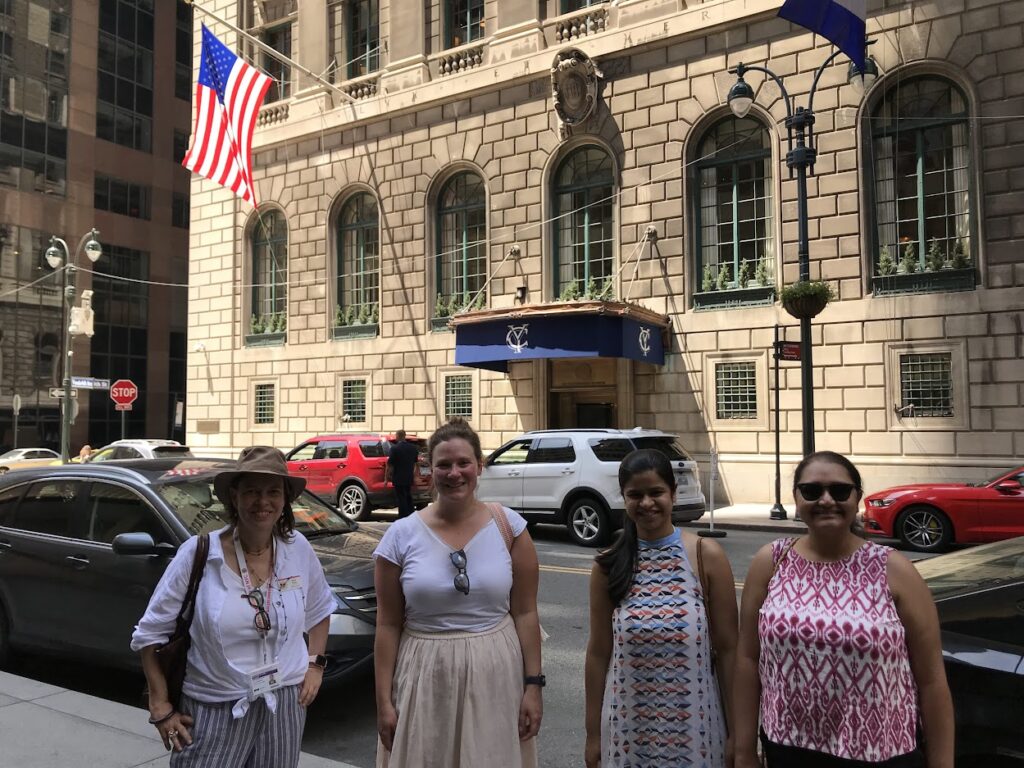 Key stops:
Plaza Hotel, the venue for Truman Capote's Black and White Ball
St. Regis, where the Red Snapper got its start at the King Cole Bar
Barclay, one home of the 'Hostess with the Mostes'
Cartier, once a mansion of a real estate tycoon
Peninsula, where the bar isn't located anywhere near the entrance
Waldorf Astoria, from which many wanted to take a piece home
Here's what people are saying about the tour:
"My family and I (three generations) just did our first Bowery Boys tour, Historic Hotels with Amy, and it was STELLAR!

She really brought the places and the players to life with a little something for everyone including a lot of sharp commentary. Our group was large and diverse in terms of age and culture. And by the end of the tour, we had all bonded. A tremendous experience.

Thank you for inspiring all of this. I'm eager to take another tour soon."

– Bowery Boys Walks guests
Rates
Person – Walking Tour: $40
Please contact us to set up a private tour!
Duration
2 hours
Distance
1.4 miles
Ages
This tour is best suited for teens and older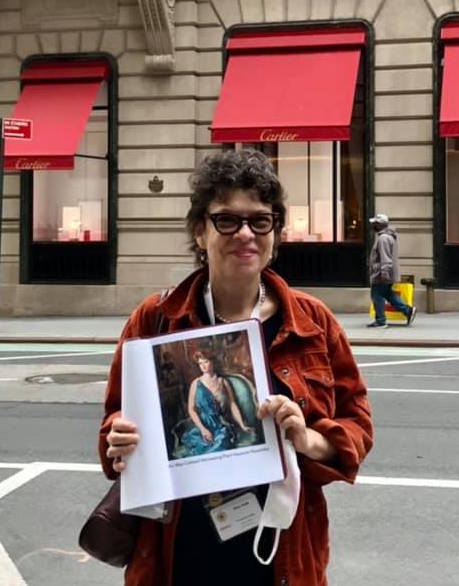 Your Guide:

Amy Cook is a licensed tour guide with certification from the Guides Association of New York City. She has a BA in History, with a specialty in Urban Planning. Amy got her start giving tours at a winery in Charlottesville, VA, but has called Brooklyn home for almost 25 years and loves to visit historic hotels around the world. She contributed to the book Mad Men Carousel and presented at Mad Men: The Conference. Her favorite Manhattan yearly event is the Tartan Day Parade.
Study up for this walking tour by listening to these Bowery Boys episodes: