A Gilded Age Christmas at Lyndhurst Mansion:
A VIP Holiday Visit to Jay Gould's Home
(Photo courtesy of Lyndhurst, a site of the National Trust for Historic Preservation)
See a stunning mansion up close on this VIP day bus trip with The Gilded Gentleman
Join Carl Raymond, host of The Gilded Gentleman history podcast for an exclusive day bus trip to Tarrytown, New York for a truly unique visit to Lyndhurst, the grand 19th-century mansion once owned by Gilded Age tycoon, Jay Gould. You'll board a comfortable private coach in midtown Manhattan for the journey to Tarrytown, enjoy an exclusive tour of the Mansion lavishly decorated for the holidays, and return via coach to your starting point in Manhattan by mid-afternoon. This very special tour is a unique way to spend Christmas in the Gilded Age!

Saturday, December 9th from 10:30 am (pick up in Manhattan) to 3:30 pm (bus drop off back in Manhattan)

The pick-up and drop-off location will be on 58th Street in Manhattan behind the Essex House Hotel, easily accessible by several major subway and bus lines. Further details will be provided with tour booking confirmation.
Note: Guests must be at the designated pick-up point no later than 10:30 am sharp. Latecomers cannot be accommodated.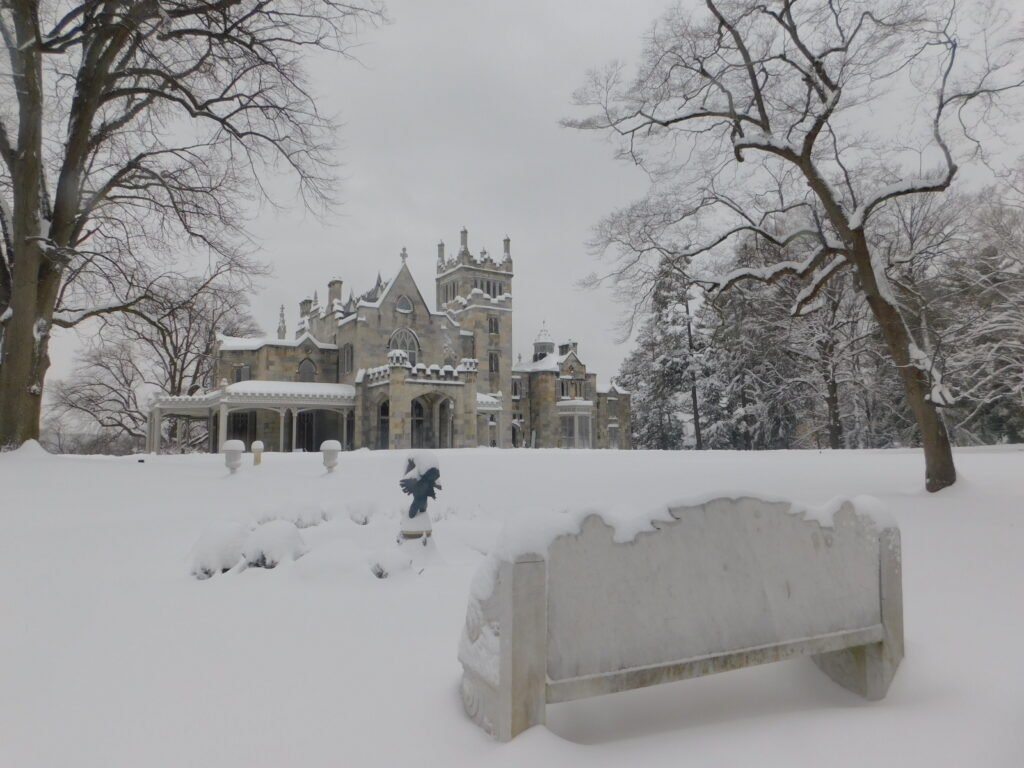 Jay Gould was one of the most famous names in Gilded Age New York. Competing for financial control, he battled with the Vanderbilts and was shut out of the world of the Astors. He bought Lyndhurst mansion in 1880 and spent summers here with his family until his death in 1892. Visitors today can see the mansion much as it was when Gould lived here in the Gilded Age — rooms are filled with the family's furniture and belongings. On this truly unique tour, you'll tour the two main floors of the mansion including the drawing room, library, reception room with Jay Gould's piano still where it always was, and his picture gallery still hung with his priceless art collection.
As a special treat, the mansion will be decorated for the holiday season! The tour will be led by Lyndhurst's expert guides and you'll learn more about Gould's life at Lyndhurst as well as life overall in the Gilded Age. Lyndhurst was used extensively as a filming location for the HBO series "The Gilded Age" so guests may feel they have seen some of the grand rooms before!
Don't miss this beautiful and unique way to celebrate a very gilded holiday season!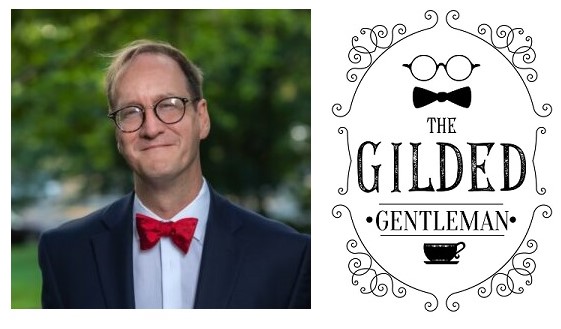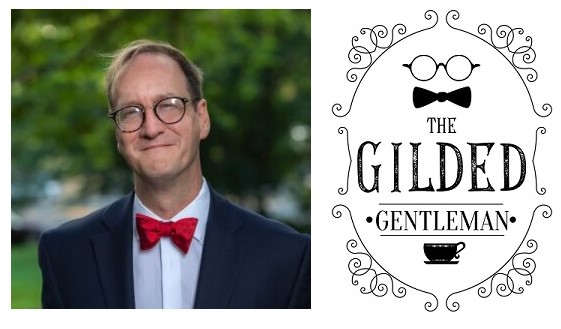 " Carl was fantastic. He's an expert in his topics and his delivery was a combination of expertise, friendliness, personal experience, and humor. "
Tour Host / Guides: The entire event will be hosted by Carl Raymond, host of The Gilded Gentleman history podcast who will provide commentary and insight to and from Lundhurst. The private tour of the mansion will be conducted by members of Lyndhurst's expert tour staff.
Highlights include:
Fully escorted bus transportation to and from Lyndhurst Mansion with time to browse in the museum gift shop
Private guided tour of two floors of the Alexander Jackson Davis-designed Mansion including the reception hall, drawing room, dining room, library, picture gallery and bedrooms
A unique look at one of the Gilded Age's most fascinating figures with unique insight into his life with his family
A chance to see unique furniture and objects used by Gould and his family including his extraordinary desk, his personal book collection, and his fine art collection that includes works by Bouguereau, Corot and Courbet among others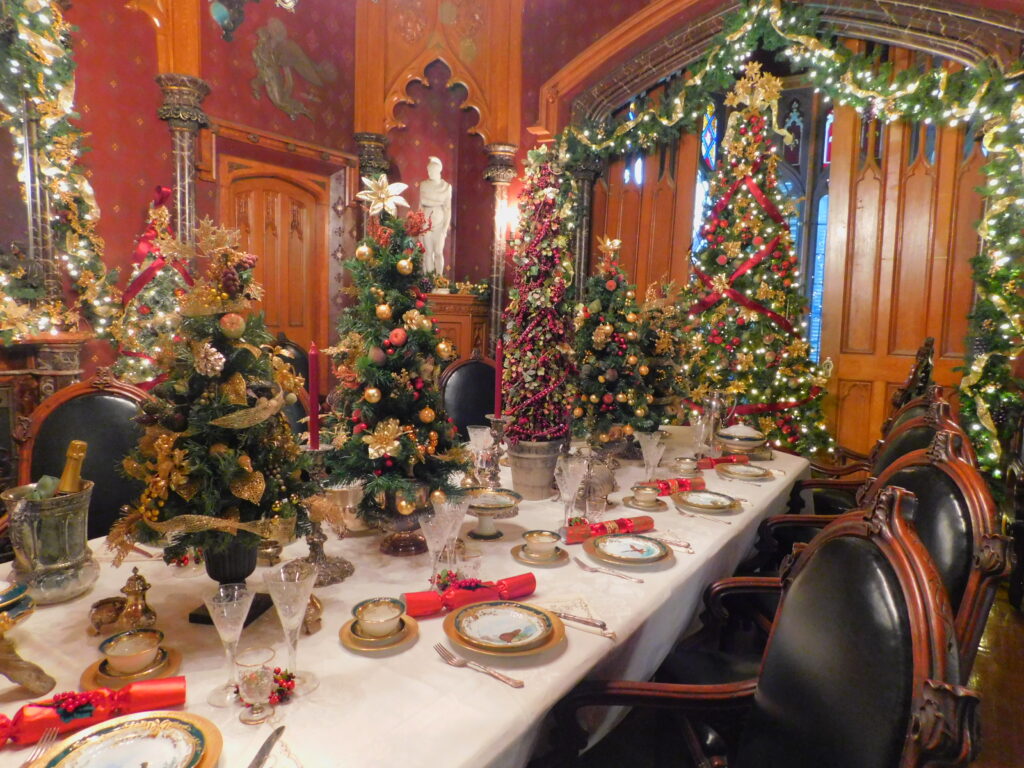 The Tour
This tour is a 5-hour bus trip up to Tarrytown, NY where Lyndhurst Mansion is located. It begins and ends back in Manhattan.
Rates
$149 per person

What's included:
Private bus transportation to and from Lyndhurst from Midtown Manhattan
Cost of tour and group admission to the Mansion
As a special amenity, guests are permitted to bring drinks and snacks for consumption on board the bus, but must not leave any trash behind
The bus has a restroom on board
Lunch is not included but guests are welcome to bring small snacks to eat on the bus
Note: Guests must be at the designated pick-up point no later than 10:30 am sharp. Latecomers cannot be accommodated. Also, no promo or discount codes can be used for this special VIP tour.
---
Duration
5 hours from start to finish (10:30 am departure time to Lyndhurst and we will be back in New York by 3:30 pm). The Mansion tour will be approximately one hour. Time will be allotted to stroll the grounds or visit the museum gift shop.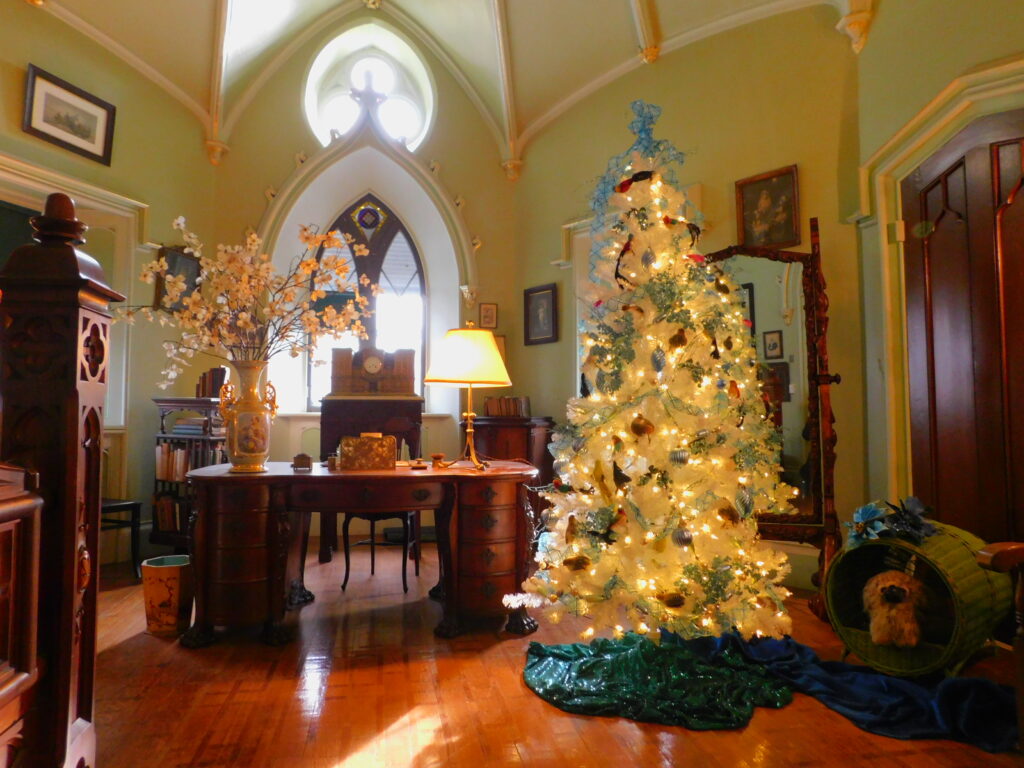 Ages
This tour is best suited for ages 12 and up. Children under 8 not admitted.
Your Host:

Carl Raymond is the host of the Gilded Gentleman History podcast. He is a regular lecturer and presenter for organizations and museums nationwide. In addition, Carl is a licensed New York City tour guide and gives periodic tours for Bowery Boys Walks.