A Walk Through History with the Great-Great Grandson of the builders of the Brooklyn Bridge
Walk the Brooklyn Bridge with a one-of-a-kind storyteller

Kriss Roebling has a real-life New York tale to tell. As the great great grandson of Washington and Emily Roebling, the brilliant minds behind the construction of the Brooklyn Bridge, Kriss is the quintessential New Yorker with experience as a musician, documentarian, and family historian.
Upcoming Dates:
Check back for future dates
He grew up with fascinating stories about the Brooklyn Bridge told around the dinner table. Washington Roebling was the chief engineer during construction of the Brooklyn Bridge, and his wife Emily was the chief field engineer for the last 10 years of its construction.
For years, Kriss would give private tours of the Brooklyn Bridge to family and friends, and as word spread he started offering them to the public. Now he's teaming up with the Bowery Boys to offer an exciting "only in New York" experience — an insider's tour of the most famous bridge in the world.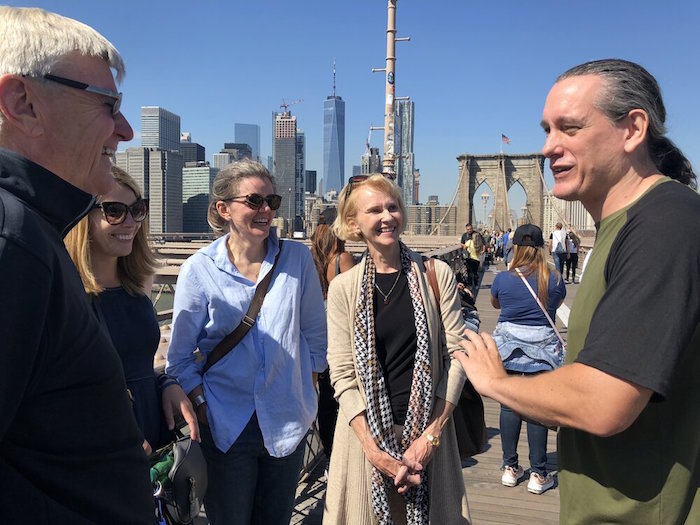 The Tour
This 2.5-hour tour kicks off at the bridge's tower on the Manhattan side with Kriss explaining how he became passionate about giving tours and his unique family history. As you walk across the bridge to the Brooklyn side, he'll show you artifacts from the bridge's history, and you'll have the chance to take photos of the incredible cityscape all around you. This is a deep dive into New York history unlike any other walking tour out there!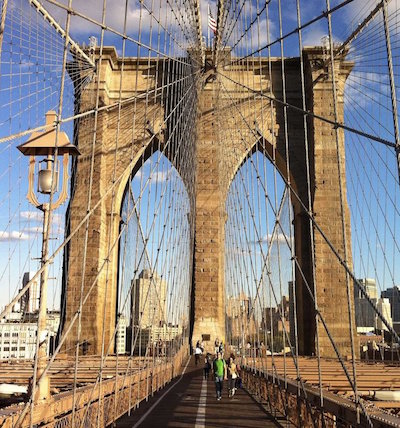 Brooklyn Bridge Tour Highlights:
Intimate details about the nooks and crannies of this iconic structure
Family lore passed down from generation to generation that you won't find in any history book
Never before seen artifacts pertaining to the Brooklyn Bridge
Spectacular views of the Midtown skyline, Lower Manhattan, and the Statue of Liberty
Here's what people are saying about the tour:
The tour with Kriss was such a delight. We're New Yorkers who had read a number of books on the bridge prior to visiting, but the small details, family lore, and artifacts that Kriss brings make the tour incredibly memorable and unique. Kriss was also very thoughtful and kind. It was such a wonderful tour, highly recommended!
-Danny (October 2021)
Rates
Person – Walking Tour: $50.00
(Best suited for all ages)
Private Tours
Please contact us to set up a private tour on the bridge with Kriss!
---
Duration
Walking Tour: 2.5 hours (we will send the meeting place when you sign up)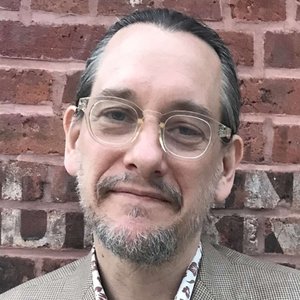 Your Guide:

Kriss Roebling, great great grandson of Washington & Emily Roebling.