Ghosts of the Elevated Railroads Virtual Tour
Elevated Railroads Online Tour Overview
Join us on a special virtual tour that will dive into the history of some of Manhattan's long-lost Elevated Railroad Lines.
Upcoming Dates:
Check back for future dates
While it may seem hard to believe today, it was not that long ago (the 1950s) when elevated trains rumbled above the streets of Manhattan. When they first opened in the 1860s, the "Els" provided the first true rapid transit to a city choked by traffic, and transformed the map of Manhattan in ways that few other industrial developments have.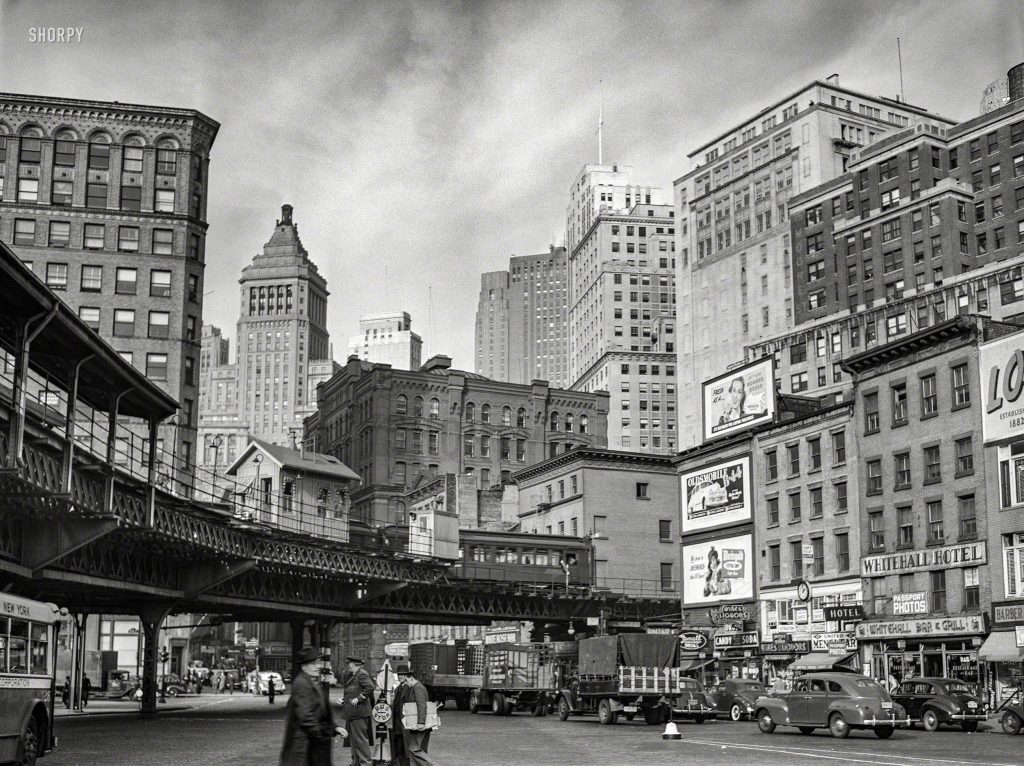 Your expert guide Michael will guide you along former downtown sections of the 2nd Avenue and 3rd Avenue Elevated Railroads, as well as the trains that ran across the Brooklyn Bridge until 1940. See the historic train lines right from your computer!
As we look at the streets of lower Manhattan, Chinatown and the Lower East Side, we will identify and examine the remnants of the former railroads, some of which still stand on our 21st Century streets. We will explore the desperate need for rapid transit in mid-19th-century downtown Manhattan, a need that led various entrepreneurs to develop and build the elevated trains. Even Tammany Hall got in on the action and tried to scuttle all other plans for rapid transit downtown. (Tammany failed.)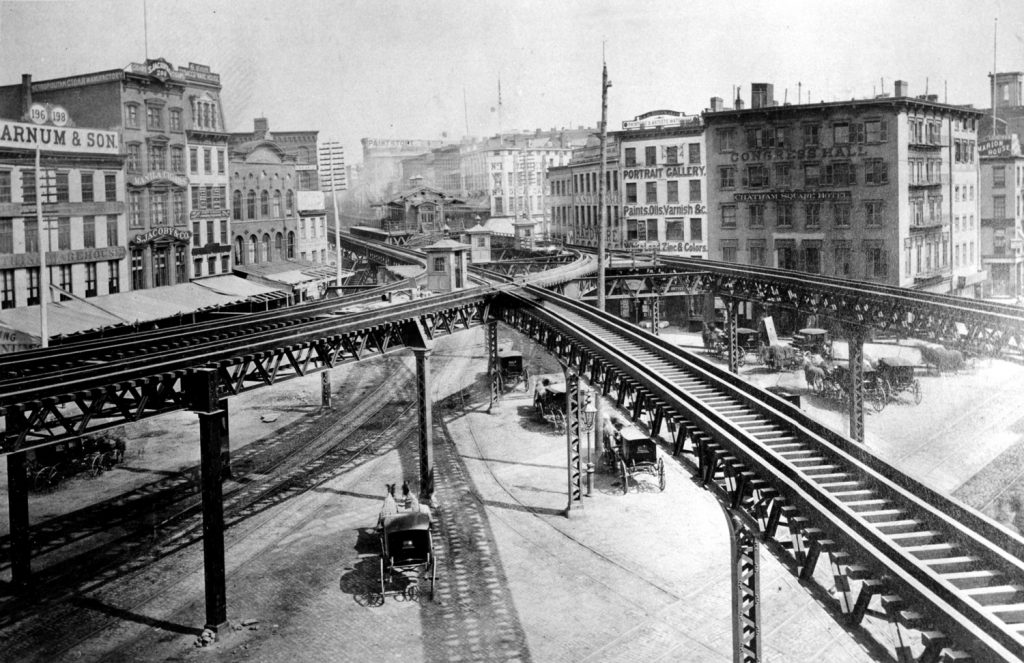 Along the way, we will discuss the problems that the Els helped solve, and the problems they caused, from their inception in 1867 to their final razing in 1955. The Els transformed Manhattan as never before, allowing poor immigrants an avenue to escape, if even for a day, the horrible conditions of the Five Points and Lower East Side.
---
Ghosts of the Els Tour Highlights
The Brooklyn Bridge, which from the outset was designed to carry trains across the revolutionary span.
The Chambers Street J-Z station, which at one time connected to trains coming across the Brooklyn Bridge.
The magnificent Municipal Building, whose very shape was designed in part to accommodate the terminal of the existing 2nd Avenue Elevated Railroad.
Chatham Square, the great transfer point between the 2nd and 3rd Avenue Els, which the New York Times described in 1880 as "the great changing-place, where no passenger is quite sure whether he must sit still or get out, climb over the bridge and take another train."
The only remaining power station from the Elevated Era still standing on Manhattan Island.
Allen Street, which was widened in part to alleviate the darkness, dirt and grime created by the 2nd Avenue El.
---
Rates
Person – $20.00
(Best suited for adults and most children over 8 years old.)
Private Group – $400
($400 for the first 8 people, $50 for each additional person)
Please contact us to set up a private tour!
---
Duration
1.5 Hours (includes Q & A)
Please note: This is an online experience. We will send you a Zoom link once you sign up.
Looking to study up before the tour?
Prep for our Ladies' Mile tour by listening to the podcast episode "The East Side Elevateds: Life Under the Tracks."