New York in Neon: The Historic Signs of Greenwich Village
See historic neon signs as dusk falls in New York City
Greenwich Village is blessed with an especially dense concentration of vintage neon signs. Signs like these advertised businesses large and small throughout the city beginning in the 1920s and 1930s.
They fell out of favor in the 1960s due to rising costs, restrictive zoning ordinances, and the appearance of less costly forms of outdoor advertising. In recent years, they have all but disappeared as old, independent businesses across the city have succumbed to rent hikes and old age.
This new tour with Tom Rinaldi, author of "Neon New York," will take us past about a dozen signs dating to the 1930s, '40s and '50s, marking the locations of some of the neighborhood's most stalwart restaurants, bars and small businesses.
We will see them at dusk, as they start to come to light and when they look their best. Some have been beautifully restored; all are in perpetual danger of disappearing. We will discuss their materials, design, origins and future.
Photo: Nina Stössinger
Upcoming Dates:

Walking Tour
Check back for future dates

Book the New York Neon Tour now!
Tour Highlights
On the walking tour, get ready to…
Explore the historical origins of neon and the technology behind the signs
Take in the electric eyeful of one of the last streets in New York City still lined with projecting electric signs
Delve into the subtleties of the typography and letterforms that make these signs so appealing today
See working neon signs that date as far back as the 1930s – some of the oldest in the world
Visit some of the oldest commercial institutions in the city
Walk in the neon-lit footsteps of beat generation icons like Jack Kerouac
Consider the place of these old signs in the changing cultural landscape of the city today
Duration
Walking Tour: 2 hours (we will send you the meeting place after you book)
Rates
Person – Walking Tour: $40.00
(Best suited for ages 12+)

Book the New York Neon Walking Tour now!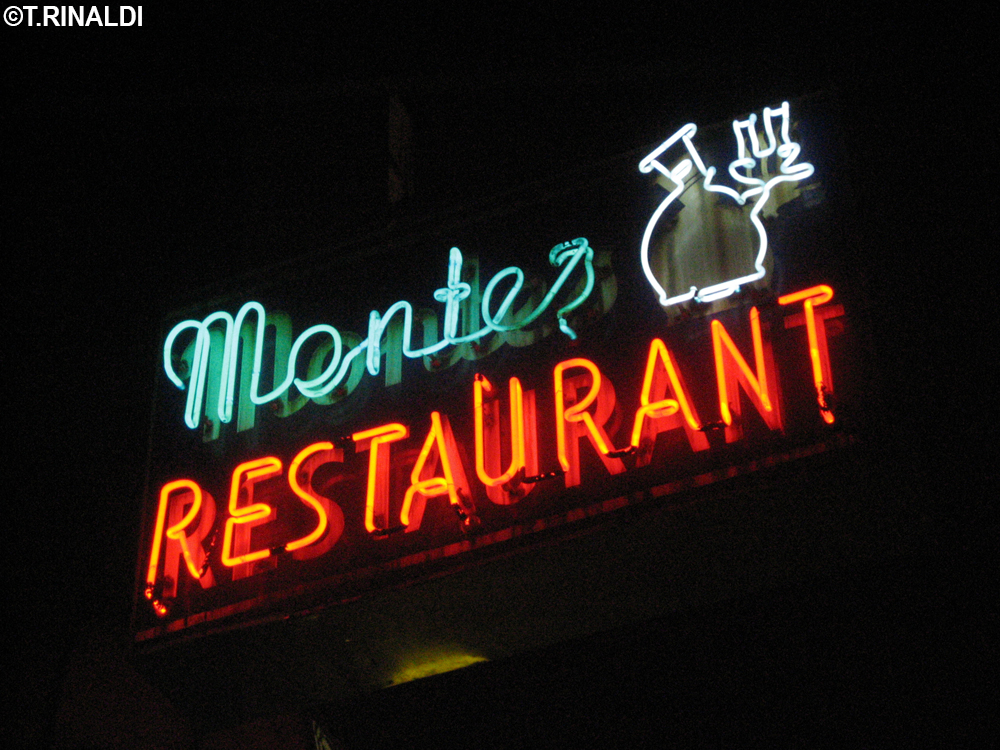 Private Tours available!
Book a private walking tour or a live online experience that makes a fun socially distanced event for your family, organization, or group of friends.
Click to learn more
Your guide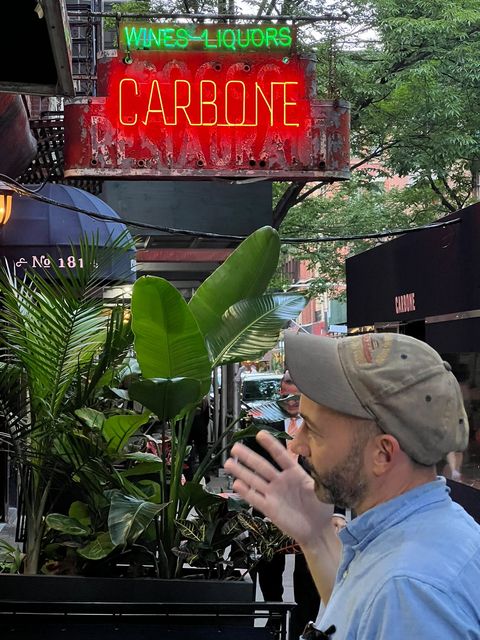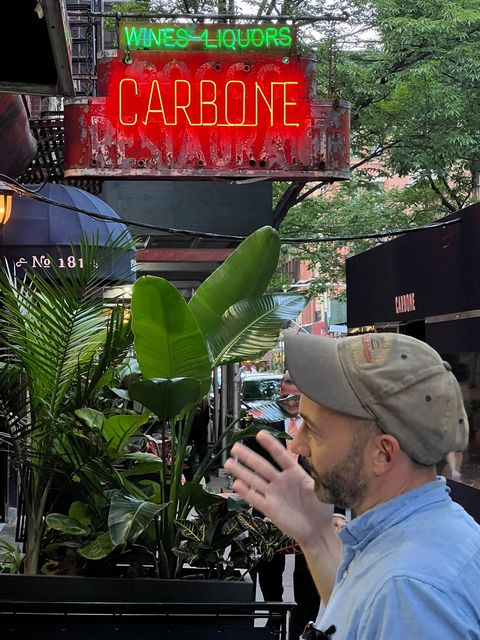 Tom Rinaldi is a tour guide and author of Neon New York, a book released by W.W. Norton that presents a documentary homage to old neon signs in New York.
Study up for our walking tour by listening to the Bowery Boys episode "New York in Neon: A History of the City in Lights."