An Exclusive Walking Tour with The James New York – NoMad Hotel
Take a stroll in and around Madison Square Park
Did you know The James New York – NoMad, originally Hotel Seville, is an NYC Landmark building that dates back to 1904? Learn more on this brand-new tour that Bowery Boys Walks created for the hotel!
Join us for this very special one-hour walking tour around Madison Square Park to explore the exciting Flatiron District and get a sneak peek within The James New York – NoMad. The tour focuses on the history of the Madison Square neighborhood as an entertainment district while also highlighting the unique history of the hotel.
Upcoming Dates:
Saturday, April 8th at 4 pm
Saturday, April 22nd at 4 pm
Saturday, May 13th at 4 pm

Book the Landmarks & Secrets Tour of Madison Square now!
Walking Tour Highlights
Visit the site of the original Madison Square Garden
See a heartfelt memorial hidden in plain sight
Learn about an exciting new public art exhibit
Discover the origins of the iconic Flatiron Building
Hear dramatic stories and secrets of the neighborhood
See a historic piece of The James – NoMad Hotel
Learn about this Beaux-Arts hotel, an NYC landmark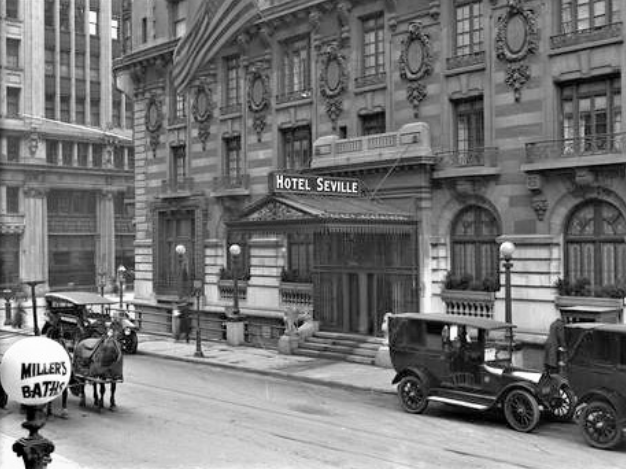 Duration
Walking Tour: 1 hours
Where: The James NoMad – 22 East 29th Street
Meet your Bowery Boys Tour Guide in the alcove of The James NoMad lobby and get ready to travel back in time!
Rates
Person
Walking tour: $25.00
(Best suited for ages 12+)

Book the Landmarks & Secrets of Madison Square now!
Your guide